Posts for tag: celebrity smiles
By Oshtemo Family Dentistry
December 17, 2021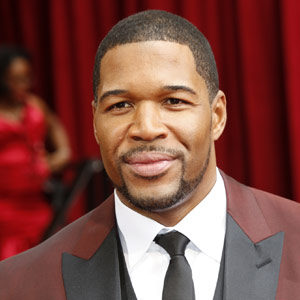 If you're a fan of former NFL player and current host of Good Morning America Michael Strahan, then you're well aware of his unique smile feature—a noticeable gap between his front teeth. So far, Strahan has nixed any dental work to correct the gap, often saying it was part of "who I am."
But if you follow him on Twitter, you may have been shocked by a video he posted on March 30th of him sitting in a dentist's chair. Calling it a "moment fifty years in the making," Strahan said, "Let's do it." After some brief video shots of a dental procedure, Strahan revealed a new gapless smile.
But some of his Twitter fans weren't buying it—given the timing, they sniffed an elaborate April Fool's Day ruse. It turns out their spider senses were on target: Strahan appeared once again after the video with his signature gap still intact, grinning over the reaction to his successful prank.
The uproar from his practical joke is all the more hilarious because Strahan has let it be known he's truly comfortable with his smile "imperfection." But it also took him awhile to reach that point of acceptance, a well-known struggle for many people. On the one hand, they want to fix their dental flaws and improve their smile. But then again, they're hesitant to part with the little "imperfections" that make them unique.
If that's you, here are some tips to help you better navigate what best to do about improving your smile.
See a cosmetic dentist. A cosmetic dentist is singularly focused on smile enhancement, and particularly in helping patients decide what changes they want or need. If you're looking for such a dentist, seek recommendations from friends and family who've changed their smiles in ways you find appealing.
Get a "smile analysis." Before considering specific cosmetic measures, it's best to first get the bigger picture through an examination called a "smile analysis." Besides identifying the defects in your smile, a cosmetic dentist will use the analysis to gauge the effect any proposed improvements may have on your overall facial appearance.
Embrace reality. A skilled cosmetic dentist will also evaluate your overall oral health and assess how any cosmetic procedures might impact it. This might change your expectations if it whittles down the list of enhancement possibilities, but it may help determine what you can do to get the best improved smile possible.
A great cosmetic dentist will work diligently with you to achieve a new smile that's uniquely you. Even if, like Michael Strahan, you decide to keep a trademark "imperfection," there may still be room for other enhancements that will change your appearance for the better.
If you would like more information about a "smile makeover," please contact us or schedule a consultation. To learn more, read the Dear Doctor magazine article "Cosmetic Dentistry."
By Oshtemo Family Dentistry
September 28, 2021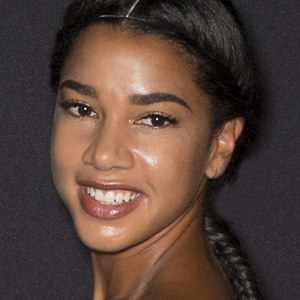 Hannah Bronfman, well-known DJ and founder of the health and beauty website HBFIT.com, took a tumble while biking a few years ago. After the initial pain and bruising subsided, all seemed well—until she started experiencing headaches, fatigue and unexplained weight gain. Her doctors finally located the source—a serious infection emanating from a tooth injured during the accident.
It's easy to think of the human body as a loose confederation of organs and tissues that by and large keep their problems to themselves. But we'd do better to consider the body as an organic whole—and that a seemingly isolated condition may actually disrupt other aspects of our health.
That can be the case with oral infections triggered by tooth decay or gum disease, or from trauma as in Bronfman's case. These infections, which can inflict severe damage on teeth and gums, may also contribute to health issues beyond the mouth. They can even worsen serious, life-threatening conditions like heart disease.
The bacteria that cause both tooth decay and gum disease could be the mechanism for these extended problems. It's possible for bacteria active during an oral infection to migrate to other parts of the body through the bloodstream. If that happens, they can spread infection elsewhere, as it appears happened with Bronfman.
But perhaps the more common way for a dental disease to impact general health is through chronic inflammation. Initially, this defensive response by the body is a good thing—it serves to isolate diseased or injured tissues from healthier tissues. But if it becomes chronic, inflammation can cause its own share of damage.
The inflammation associated with gum disease can lead to weakened gum tissues that lose their attachment to teeth. But clinical research over the last few years also points to another possibility—that periodontal inflammation could worsen the inflammation associated with diseases like heart disease, diabetes or arthritis.
Because of this potential harm not only to your teeth and gums but also to the rest of your body, you shouldn't take an oral injury or infection lightly. If you've had an accident involving your mouth, see your dentist as soon as possible for a complete examination. You should also make an appointment if you notice signs of infection like swollen or bleeding gums.
Prompt dental treatment can help you minimize potential damage to your teeth and gums. It could also protect the rest of your health.
If you would like more information about the effects of dental problems on the rest of the body, please contact us or schedule a consultation. To learn more, read the Dear Doctor magazine article "The Link Between Heart and Gum Diseases."
By Oshtemo Family Dentistry
August 19, 2021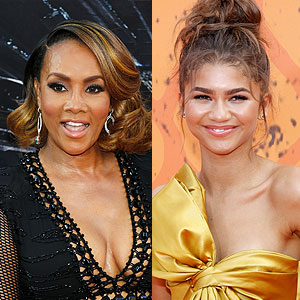 Kill Bill fans have been pressing for a third installment of the stylized revenge tale since Kill Bill, Volume 2 hit the theaters in 2004. Finally, filmmaker Quentin Tarantino is talking about the long-awaited Volume 3 as if it might soon become a reality. The third movie in the franchise would most likely focus on the now-grown daughter of the character played by Vivica A. Fox in the first two. Vivica recently made known that should Kill Bill, Volume 3 go into production, she thinks 24-year-old actress and singer Zendaya would be perfect for the role.
Although Zendaya is a few inches taller than Vivica, the two women have a few things in common. Besides being talented movie and television actresses who have won awards for their roles, they both have camera-ready smiles. And both Vivica and Zendaya can thank their dentists for helping their smiles be their best.
In 2016, Vivica told Dear Doctor magazine that her smile needed a boost, so she opted for dental veneers to correct gaps between her teeth—and she's very happy with them. "I love my veneers!" she exclaimed. Zendaya also had help in achieving her Hollywood-perfect smile. In 2011, early in her career on the Disney channel, she wore clear orthodontic aligners to straighten her teeth. To further perfect her smile, she visited her dentist for professional teeth whitening in 2016, inviting a film crew along to show how easy and effective in-office tooth whitening is.
But you don't have to be a celebrity to enjoy smile-enhancing dental treatments. They are great options for anyone who wants to improve the look of their smile.
Teeth whitening. If your teeth are looking yellowed, in-office whitening can make them up to 10 shades brighter in one visit! Some people prefer professional at-home whitening kits, which produce great results more gradually.
Bonding or veneers. For small chips and cracks, cosmetic bonding can cover flaws by adding layers of a tooth-colored material over the tooth. For bigger flaws, heavy discoloration or gaps between teeth as Vivica had, dental veneers may be the answer. These custom-made thin porcelain shells cover the front-facing surface of the tooth, hiding imperfections to give anyone a Hollywood smile.
Orthodontics. Crooked teeth can detract from the look of a smile. While traditional braces are an option, many people with mild to moderate alignment issues find removable clear aligners the perfect way to get the smile they desire with minimal impact on their daily activities. Clear aligners are very subtle and can be removed for eating and cleaning as well as for special occasions—or for filming scenes, as Zendaya knows.
Contact us or schedule an appointment for a consultation to see if professional teeth whitening, cosmetic bonding or veneers, orthodontics, or another dental treatment could enhance your smile. You can also learn more by reading the Dear Doctor magazine articles "Important Teeth Whitening Questions Answered" and "How Your Dentist Can Help You Look Younger."