Posts for tag: gum disease
By Oshtemo Family Dentistry
November 27, 2021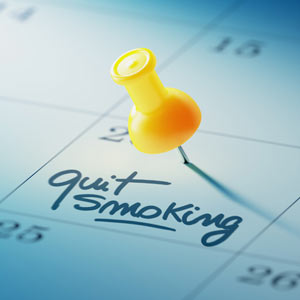 Quitting smoking is hard. The love affair between your brain and nicotine chains the habit to your daily life. But it's still worth the effort to quit to save your health from disease—including those that impact your teeth and gums. And, there's no time better to launch your "kick the habit" project than the American Cancer Society's Great American Smokeout day this November 18.
As to smoking's impact on your teeth and gums: Two-thirds of America's 32 million smokers contend with gum disease. A smoker's risk for tooth decay is also higher, as well as their prospects for implant failure.
So, why is smoking hazardous to your oral health?
Primarily, nicotine constricts oral blood vessels, which in turn reduces the nutrients and antibodies reaching the teeth and gums. Your mouth thus struggles to fight bacteria that cause tooth decay or gum disease.
Inadequate blood circulation can also hide signs of gum disease like swollen, reddened or bleeding gums. Instead, a smoker's gums may look deceivingly healthy, although you may have a gum infection that could be well advanced when it's finally diagnosed.
Gum or bone grafting also depends on good blood flow, or the grafts may not fully regenerate new tissue. The situation's similar for an implant: Its titanium post needs bone to grow and adhere to its surface to acquire sufficient strength and stability. But slow wound healing due to poor circulation can interfere with this process and cause an implant to fail.
For your mouth's sake, as well as the rest of your body, quitting smoking could help you avoid these problems. But as an ingrained, addictive habit, your body needs to "unlearn" it to stop it. Here are some ideas to help make that process easier.
Nicotine Replacement Therapy. Under your doctor's guidance, you can take medications that deliver nicotine to the body without smoking, and gradually reduce its concentration. This approach can be costly, however, and cause unpleasant side effects.
Brand fading. With this technique, you continuously switch to cigarette brands with less nicotine. This gradually acclimates your body to lower concentrations of the chemical, and eventually wean off it entirely. Here's an online site listing nicotine strength by brand.
Don't do it alone. Quitting smoking doesn't need to be a solo act. Developing relationships with those who don't smoke or who are also quitting can make it easier. One way is to attend a smoking cessation group for support and encouragement from others who're also trying to quit.
Above all, speak with your doctor or dentist to learn more about what you can do to stop smoking. It can be difficult, but the rewards—especially for your oral health—are well worth it.
If you would like more information about smoking and oral health, please contact us or schedule a consultation. To learn more, read the Dear Doctor magazine article "Strategies to Stop Smoking."
By Oshtemo Family Dentistry
September 28, 2021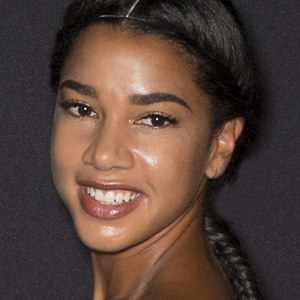 Hannah Bronfman, well-known DJ and founder of the health and beauty website HBFIT.com, took a tumble while biking a few years ago. After the initial pain and bruising subsided, all seemed well—until she started experiencing headaches, fatigue and unexplained weight gain. Her doctors finally located the source—a serious infection emanating from a tooth injured during the accident.
It's easy to think of the human body as a loose confederation of organs and tissues that by and large keep their problems to themselves. But we'd do better to consider the body as an organic whole—and that a seemingly isolated condition may actually disrupt other aspects of our health.
That can be the case with oral infections triggered by tooth decay or gum disease, or from trauma as in Bronfman's case. These infections, which can inflict severe damage on teeth and gums, may also contribute to health issues beyond the mouth. They can even worsen serious, life-threatening conditions like heart disease.
The bacteria that cause both tooth decay and gum disease could be the mechanism for these extended problems. It's possible for bacteria active during an oral infection to migrate to other parts of the body through the bloodstream. If that happens, they can spread infection elsewhere, as it appears happened with Bronfman.
But perhaps the more common way for a dental disease to impact general health is through chronic inflammation. Initially, this defensive response by the body is a good thing—it serves to isolate diseased or injured tissues from healthier tissues. But if it becomes chronic, inflammation can cause its own share of damage.
The inflammation associated with gum disease can lead to weakened gum tissues that lose their attachment to teeth. But clinical research over the last few years also points to another possibility—that periodontal inflammation could worsen the inflammation associated with diseases like heart disease, diabetes or arthritis.
Because of this potential harm not only to your teeth and gums but also to the rest of your body, you shouldn't take an oral injury or infection lightly. If you've had an accident involving your mouth, see your dentist as soon as possible for a complete examination. You should also make an appointment if you notice signs of infection like swollen or bleeding gums.
Prompt dental treatment can help you minimize potential damage to your teeth and gums. It could also protect the rest of your health.
If you would like more information about the effects of dental problems on the rest of the body, please contact us or schedule a consultation. To learn more, read the Dear Doctor magazine article "The Link Between Heart and Gum Diseases."