Posts for tag: oral health
By Oshtemo Family Dentistry
November 27, 2021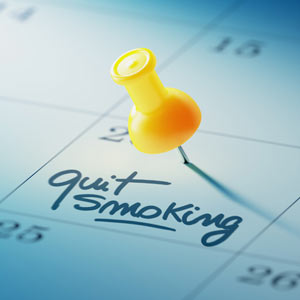 Quitting smoking is hard. The love affair between your brain and nicotine chains the habit to your daily life. But it's still worth the effort to quit to save your health from disease—including those that impact your teeth and gums. And, there's no time better to launch your "kick the habit" project than the American Cancer Society's Great American Smokeout day this November 18.
As to smoking's impact on your teeth and gums: Two-thirds of America's 32 million smokers contend with gum disease. A smoker's risk for tooth decay is also higher, as well as their prospects for implant failure.
So, why is smoking hazardous to your oral health?
Primarily, nicotine constricts oral blood vessels, which in turn reduces the nutrients and antibodies reaching the teeth and gums. Your mouth thus struggles to fight bacteria that cause tooth decay or gum disease.
Inadequate blood circulation can also hide signs of gum disease like swollen, reddened or bleeding gums. Instead, a smoker's gums may look deceivingly healthy, although you may have a gum infection that could be well advanced when it's finally diagnosed.
Gum or bone grafting also depends on good blood flow, or the grafts may not fully regenerate new tissue. The situation's similar for an implant: Its titanium post needs bone to grow and adhere to its surface to acquire sufficient strength and stability. But slow wound healing due to poor circulation can interfere with this process and cause an implant to fail.
For your mouth's sake, as well as the rest of your body, quitting smoking could help you avoid these problems. But as an ingrained, addictive habit, your body needs to "unlearn" it to stop it. Here are some ideas to help make that process easier.
Nicotine Replacement Therapy. Under your doctor's guidance, you can take medications that deliver nicotine to the body without smoking, and gradually reduce its concentration. This approach can be costly, however, and cause unpleasant side effects.
Brand fading. With this technique, you continuously switch to cigarette brands with less nicotine. This gradually acclimates your body to lower concentrations of the chemical, and eventually wean off it entirely. Here's an online site listing nicotine strength by brand.
Don't do it alone. Quitting smoking doesn't need to be a solo act. Developing relationships with those who don't smoke or who are also quitting can make it easier. One way is to attend a smoking cessation group for support and encouragement from others who're also trying to quit.
Above all, speak with your doctor or dentist to learn more about what you can do to stop smoking. It can be difficult, but the rewards—especially for your oral health—are well worth it.
If you would like more information about smoking and oral health, please contact us or schedule a consultation. To learn more, read the Dear Doctor magazine article "Strategies to Stop Smoking."
By Oshtemo Family Dentistry
September 08, 2021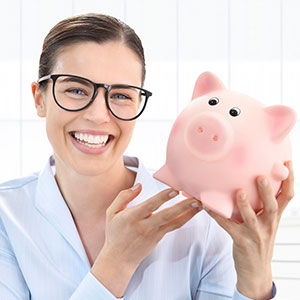 If your budget gets squeezed, cutting non-essential expenses can be a wise move. But think twice before lumping dental care into that category—postponing dental visits or treatment could put your long-term dental health at risk.
True, dental treatments can get expensive, so it's tempting to let a routine visit slide or put off treatment for an obvious problem. But dental problems usually don't go away on their own—rather, they worsen. When you do get around to treatment, you'll pay and endure more than if you had tackled the issue earlier.
The key isn't cutting out dental care altogether, but to sync your limited financial resources with your dental needs. Here are 4 tips to help you do that.
Focus on the long-term. Twice-a-year cleanings and checkups are the minimum investment you should make toward good dental health. Besides lowering your disease risk, these appointments are key to a long-term care plan. By evaluating your on-going health and assessing your personal risk for dental disease, we can formulate a plan that addresses current problems and prevents future ones.
Take care of your mouth. The single most important thing you can do to protect yourself against destructive dental diseases is to practice daily oral hygiene. Brushing and flossing removes dental plaque, the bacterial film on teeth most responsible for tooth decay and gum disease. You can further boost healthy teeth and gums by eating foods rich in vitamins and minerals.
Restore teeth temporarily. We may be able to treat or restore affected teeth with temporary materials that give you time to prepare financially for a more permanent solution later. Durable but low-cost materials like resin bonded glass ionomers for repairing decayed teeth, or a partial denture to replace teeth can get you by until you're ready for a crown or dental implants.
Manage your costs. There are different ways to minimize your dental expenses or spread them out over time to make it easier on your budget. You may be able to lower expenses with dental insurance or a dental savings plan. Your provider may also have payment plans that allow you to finance your fees over time.
If you would like more information on affordable dental care, please contact us or schedule an appointment for a consultation. You can also learn more about this topic by reading the Dear Doctor magazine article "Cost-Saving Treatment Alternatives."